Email template manager for Amazon SES
Manage, create, edit and preview email design templates for your SES emails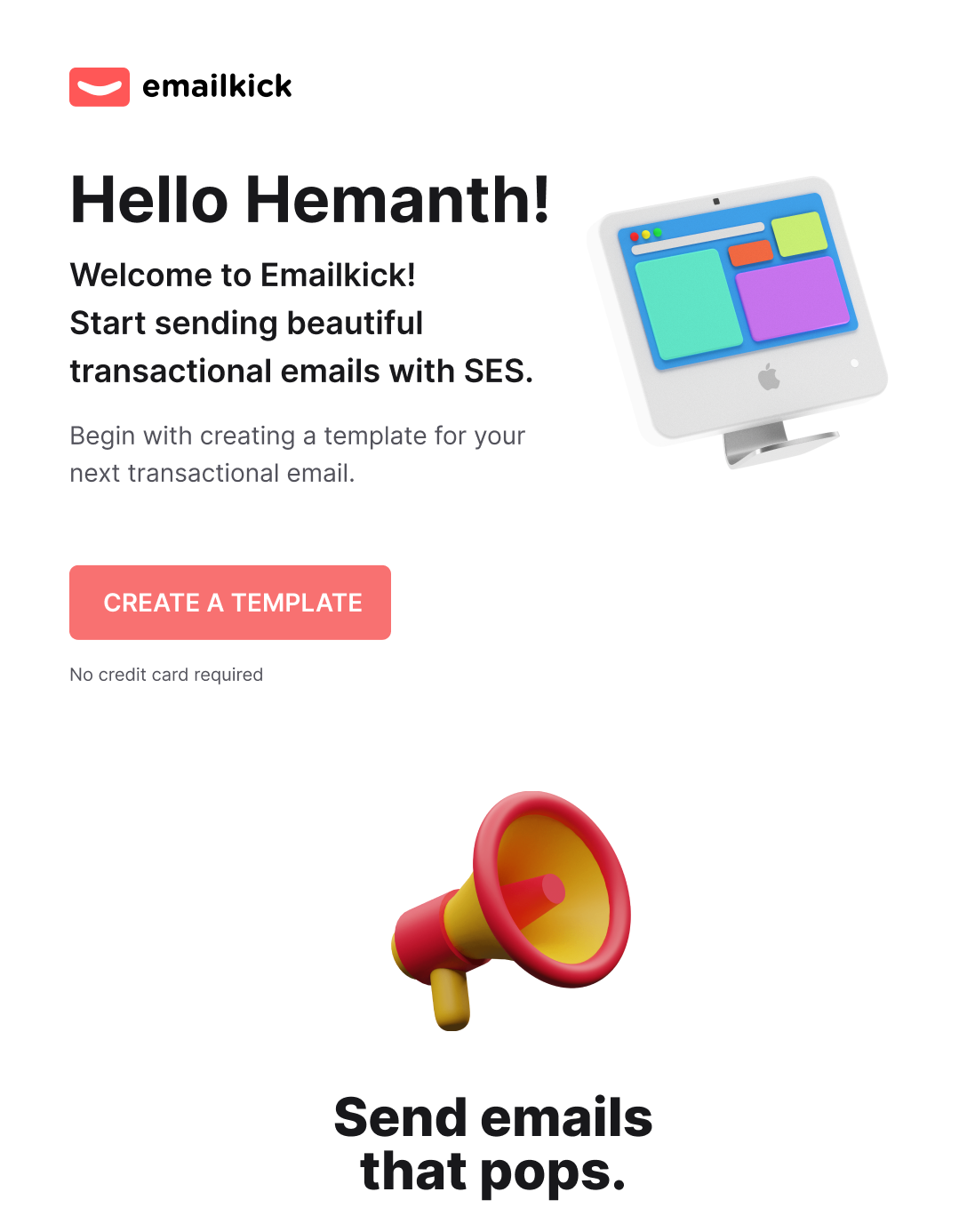 One place to manage all your email templates
From Welcome emails to forget passwords to invoices. Manage all your templates in one place. Change anytime on the fly without changing your applications backend code.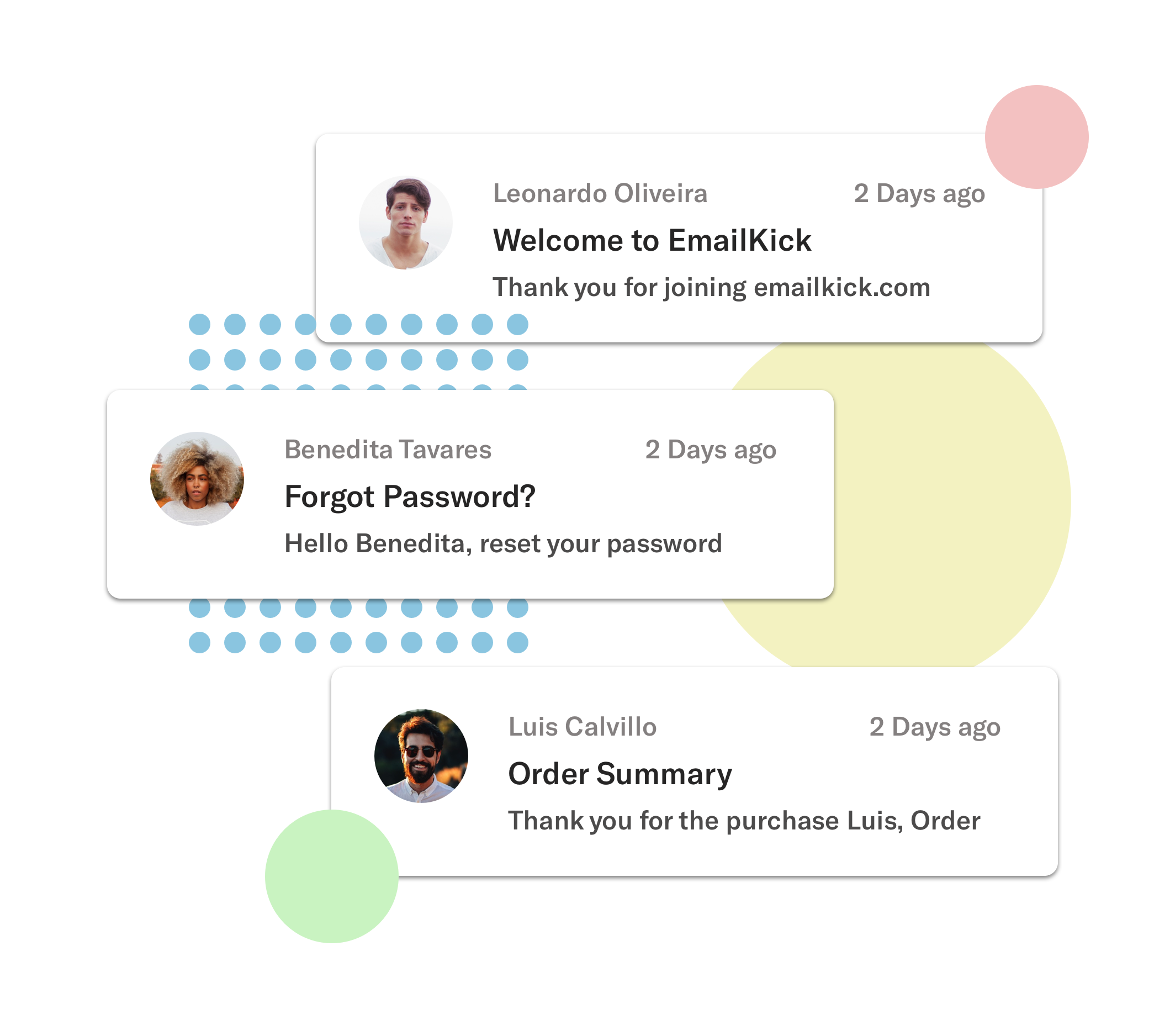 Design dynamic templates for every use case
Design beautiful web and mobile emails without writing any code. Our drag and drop builder gives you total freedom, letting you build pixel-perfect, responsive designs.
Design block System
Work with pre-designed block to create emails faster
Rich Content
Add your text, links and images to any pre-designed modules using the drag and drop editor.
Mobile Friendly
Your emails will look great on both desktop and mobile
Cloud Image Hosting
Host images on our server and optimise.
On demand Email Preview
Check and confirm email designs before sending.
Retina Ready
Images and texts are rendered for every devices
Replace complicated AWS console and send emails using SES with ease
AWS documentation tends to be a bit complicated when it comes to maintaining templates but emailkick helps you remove all the barriers to send emails using Amazon SES with a simple interface and easy to use dashboard
Get the history of the emails send
Get a comprehensive overview of every email you send. See the timeline, status, and more.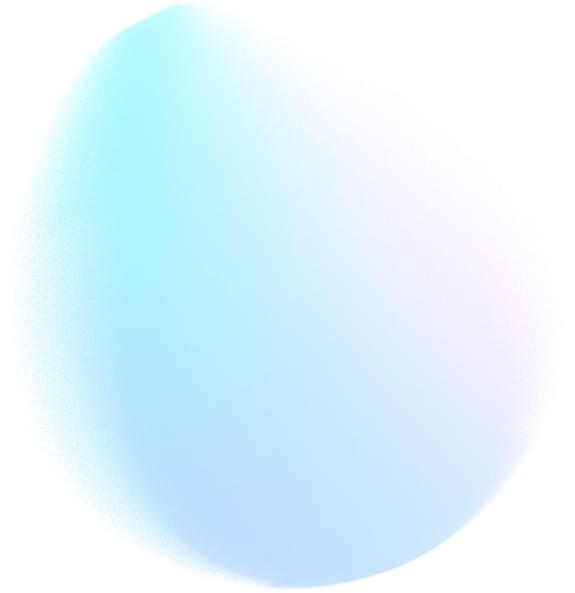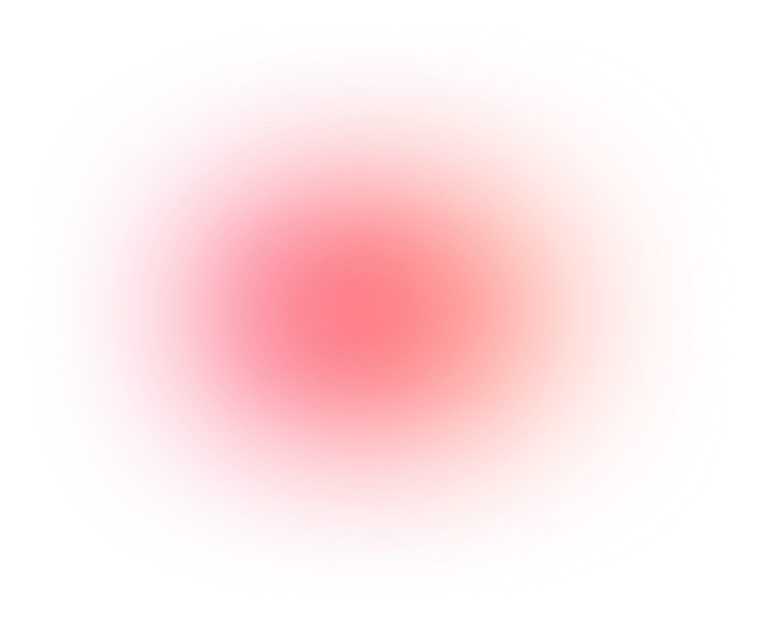 at*****92@example.com
2 mins ago
Welcome Email
yy*****oq@gmail.com
4 days ago
Email validation mail
as*****bz@x.com
1 mins ago
Payment Invoice
Everything you need to send dynamic emails to your users
Personalize your Emails
Send personalized emails to every users using dynamic variables.
Work with different data structures
With a click of a button, you can turn any design module into an iterative data module. Send a list of products for an invoice or group of new supporters in a community through the API and Emailkick will convert it into stackable blocks.
Connect to AWS SES and start sending good looking emails
Take full advantage of cost-effectiveness of Amazon SES with Emailkick and send good looking emails to your users.